UndercoVR | Public test builds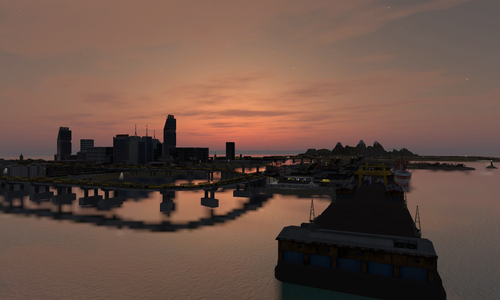 Dave here with another massive update to the alpha branch for you folks. We've put just a ton of work into polishing things up as we creep ever closer to our beta, in this update we've replaced the old static placeholder trees and vegetation with greatly upgraded foliage which supports dynamic wind and forces and has made the world feel much more alive overall. We've also continued to improve performance along with upgrading visuals to make sure things run smoothly for all users and as such we will definitely need some feedback on performance in this update as we're trying a few new things and we want to make sure everything is nice and buttery smooth.
The "Forest", "Coastal Highway" and "Los Wagos" areas of the map have been greatly fleshed out as well in this update and we're all super happy to show off a little bit more of our plans for these awesome areas of the map. "Chinatown" has also been built out a bit more but is still in progress as is the "El Ranchon Estates" section of the map, however at this point about 90% of the planned in game landmass is fully accessible for exploration and testing. Not only is it accessible but it's a bit dangerous too, travellers are advised to use caution as there are a lot more hostile thugs lurking around the map at the moment.
Finally we've introduced a "wristwatch" based menu that can be used to exit to the main menu, simply hover your right hand over your "watch" till it lights up then pull the trigger to open the new "menu", this should greatly reduce the chance of accidentally exiting the game by requiring additional confirmation via the physical watch menu that will open up.
As always please direct any bugs, issues, questions or suggestions to our official discord: https://discord.gg/dwp8YaA
If you enjoy what we're doing here please consider helping us to do things even better via our official Patreon: https://www.patreon.com/studiovr
Files
UndercoVR-Alpha-0.5.7.zip
1 GB
Apr 15, 2019
Get UndercoVR | Public test builds